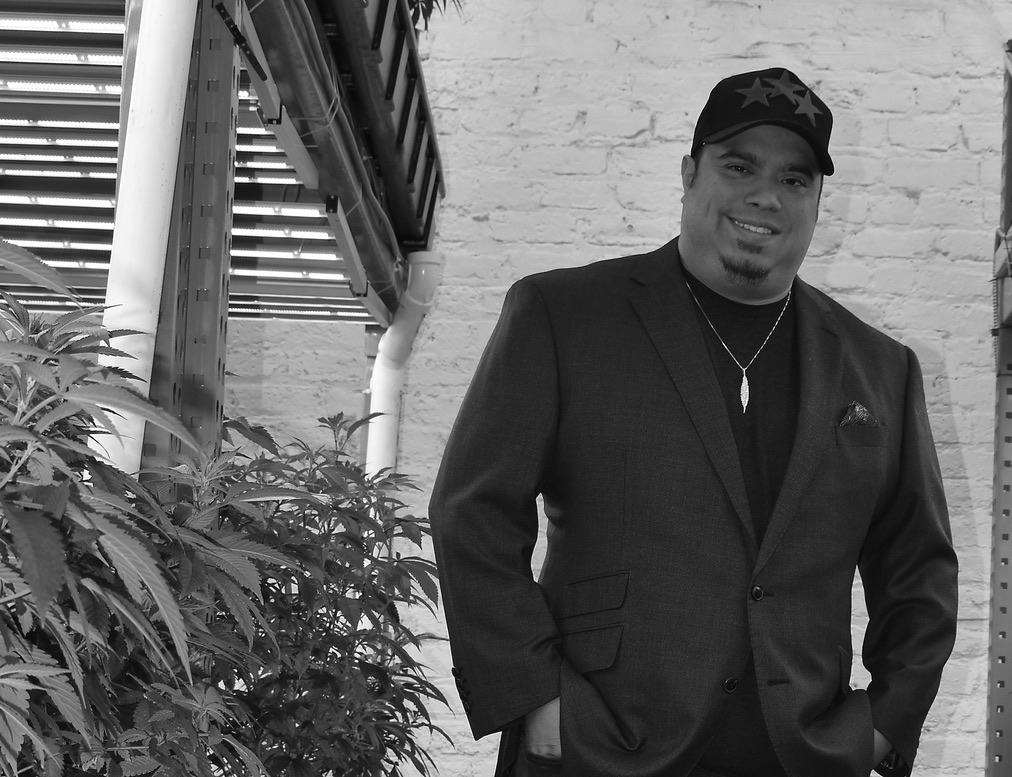 Americans like to think of our country as a land of opportunity where people realize their dreams. But not everyone is given the same opportunities and it takes the wisdom of people in their lives to give them a second chance when they make a mistake.
In 1997, when Anthony Mijares was 16, he was caught bringing 4 grams of cannabis to school one day with plans to share it with his friends after school. He was immediately expelled and sent to an alternative high school which had a significant impact on his education. Before being kicked out, he was a good student and an athlete.
Soon after getting caught, Anthony's outlook on life changed dramatically. He began not to care about school or where life was leading him. He was charged and sentenced to community service by working in a food bank.
Born in Texas, Anthony was raised by his mother who wasn't educated past high school, but like all parents, she wanted to teach him important life lessons and sent him to live in New Mexico with his grandfather, a former Marine and entrepreneur. Anthony was surprised to see his grandfather treat him with kindness and understanding after what had happened and it led him to complete his high school education and earn his diploma. At age 20, Anthony had decided to pursue joining the Army. But he soon found out that his cannabis charge was not sealed like most juvenile records are.
Most people would assume this story takes a turn for the worst here, but Anthony was able to join the Army through a waiver and go on to serve 3rd-7th Infantry out of Savannah, Ga. as a medic seeing combat in Kosovo in 2001. In 2006, Anthony transitioned out of the Army citing the drastic change from serving in combat missions to working as medic in a clinic as his reason, but he credits his military experience as life changing.  "I don't know what path I'd be on if I wasn't able to join the Army," he said.
At this point, Anthony found the traumas and pressure of the past were catching up with him. He was now a father and husband having frequent nightmares from PTSD and felt he had lost direction in his life again. His depression had reached a point where he thought about taking his own life, but he says his kids were the reason he didn't.
He was introduced to CBD by a friend in 2012 and noticed a big difference in his health. The experience gave him a new perspective on the potential of cannabis and hemp beyond the only purpose he knew at the time, that cannabis was only consumed for intoxication. He starting learning everything he could about the medical benefits of cannabis and hemp.
Anthony has since built a thriving business, Old Manchester Hemp Co., in Richmond, Virginia providing customers with premium locally grown hemp products. He now advocates and speaks publicly on behalf of Veterans and the need for more law reform and access to life changing medicines such as cannabis, hemp, and psilocybin.
He knows his story could have been much different if it had not been for those who gave him a second chance. Over 70 million Americans have a criminal record that often creates barriers to employment, education, housing etc. Instead of helping these people create stable lives, too many employers do the opposite through exclusion policies based on a criminal background check. How many more success stories could there be if more just gave that second chance like Anthony had?