Harry appeared on Abc Nightline in April!
Scroll down to watch the show.
photo captured by Tamara Lyn Netzel
When Harry Kelso was sent to prison in 2008, our country had just elected our first African American president and the first iPhone was just released. While serving his ten year sentence for marijuana possession and distribution charges, Harry missed a lot of that took place in our country in that time. But, most importantly, Harry missed out on his own life and the lives of his loved ones. Harry's father passed in that time as well as several aunts and uncles. Ironically, more than half of the 33 U.S. states and U.S. territories who currently regulate cannabis for medical and or adult-use passed their laws to do so while he was locked up for his own involvement with marijuana.
Harry was convicted of three counts of causing a juvenile to assist in the distribution of marijuana to a third party. The juvenile was just two months shy of his 18th birthday and had made multiple visits to pick up marijuana from Harry. There were no violent crimes associated with Harry's case, just possession and distribution of a substance which 64% of the American people believe should be used as medicine.
Our attitudes towards cannabis as a country was and still is changing rapidly, but this did not change anything for Harry. He still had to spend the ten year sentence behind bars even after appealing in 2011 on the grounds that the venue for prosecution and conviction was properly identified. Harry lives in Henrico County, where the pick up occured, but the person who picked it up, according to the court decision, distributed it in Hanover County. The court argued therefore that the crime of causing a juvenile to distribute took place in Hanover County and so he was charged in Hanover County.
There is a lot of manipulation in our criminal justice system which the general public is not aware. Law enforcement and prosecutors will tend to find the most creative ways to bring tougher penalties. The differences in prosecution vary widely from one county to the next. It's widely known by historical patterns that in Henrico, the charges would have been different with a much lighter sentence. It might have been just for possession and distribution, but if they could weave in the (almost 18 yrs old) minor, then the mandatory sentence for each count could be five years each. So, Harry's case was prosecuted as such.
Harry was a college student studying Computer Science and 24 years old at the time he was sent to prison. He missed out on a lot in those ten years including the passing of several uncles, aunts, and his father. "I will never get that time back," said Harry when he traveled from Roanoke, Va. to D.C. to speak at a press conference for 2020 Presidential Candidate, Tulsi Gabbard. He spoke in support of her sponsoring The Ending Federal Marijuana Prohibition Act of 2019. Harry's story made an impression on Congresswoman Gabbard. She continues to mention him by name on her campaign trail as an example of why marijuana prohibition should come to an end.
Harry also mentioned that day on Capitol Hill that violent offenders like his cellmate often get lighter sentences than those with marijuana convictions. "My cellmate shot a guy 5 times in the stomach and got less time than me."
Harry was released on October 16, 2017; a day he will never forget. However, he continues to face collateral consequences to his conviction like denial of college loans to finish his degree, denial of voting rights, and he could've been affected by denial of employment. But, Harry did a very impressive thing while serving his sentence. He knew early on in his sentence that he would be faced with the problem of being employed when he got out. He knew that if he couldn't finish his degree, he would need to gain an employable skill somehow. So, while he was serving his time, he asked the prison barber to teach him how to cut hair. He learned to do this quite well practicing alongside his mentor, so when he got out, he was able to earn a living through this new skill he had acquired.
It is hard to miss his amazing positivity when talking to him about his experience. He says he is not bitter about the way his case worked out. "I don't hold on to any mental anguish about my story. You have to be mentally tough to get through it. So, there is no time to waste on negative thoughts that don't help me," Harry said.
There were over 750,000 arrests in the U.S. for marijuana in 2008. In the ten years Harry was in prison, that number only fell to about 650,000 arrests in 2017 when he was released. There was no violent crime involved in Harry's case, yet he served ten years because of mandatory sentencing. Few would agree today that the world was better because thousands of people are convicted of marijuana charges and locked up like Harry. But, Harry's positive attitude towards his life and others makes one think it is our world that missed out on having Harry as a part of it for ten years. The money spent in law enforcement and the criminal justice system for cases like Harry's could be better utilized on violent crimes warranting the protection of the public.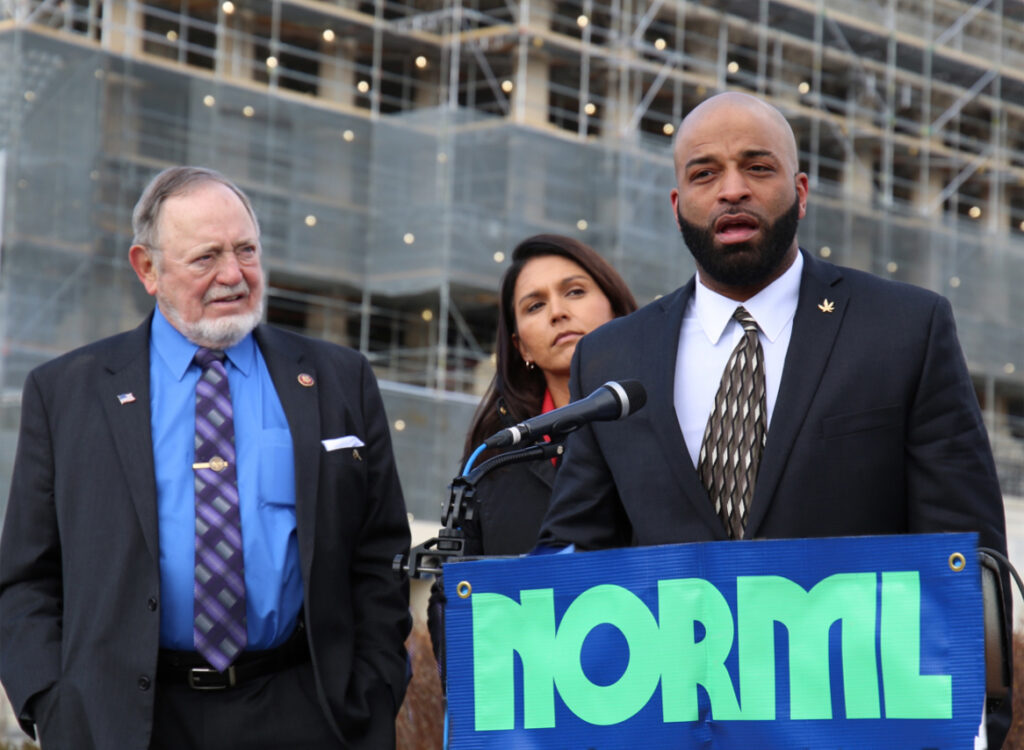 In March 2019, Harry joined us in DC and spoke on Capitol Hill in support of H.R.1588 Ending Federal Marijuana Prohibition Act of 2019. 
Pictured here with Alaska Congressman Don Young (R)  and Congresswoman Tulsi Gabbard (D) of Hawaii.
Hear what Harry had to say at the press conference.
Harry's interview with abcNEWS nightline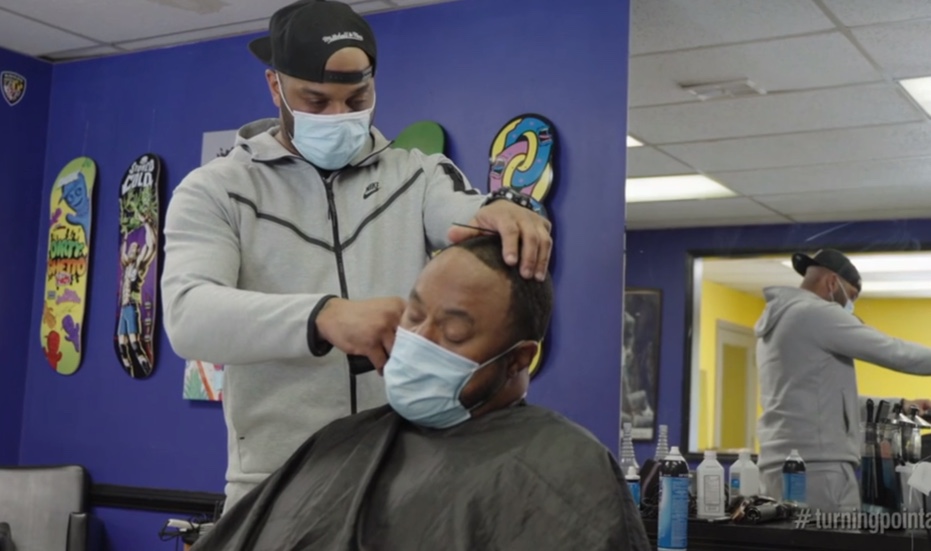 Harry is a barber in Roanoke, Virginia now after spending 10 years in a Virginia prison for a cannabis felony.
Harry just got his voting and 2nd Amendment rights restored in 2020.
© 2021 Cruel Consequences